Scaraboid 3rd Stage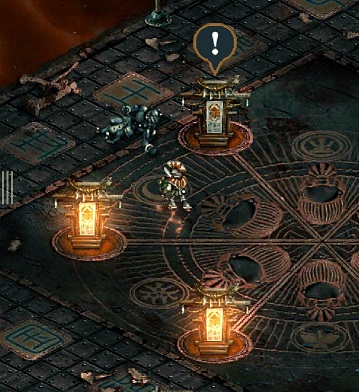 Creatures
Six Fairy Moths appear. Defeat them all, and the 3rd stage is cleared.
Fairy Moths appear one by one with a certain interval.
Tips
You have to know that Fairy Moths restore their vitality when you take damage from the light ball.
By avoiding the light ball, you will eventually be able to defeat all 6 of them, although it'll take time if you don't have enough attack strength.
Behavior of the Fairy Moth
Two light balls are emitted successively towards you, and at the same time, they warp to another place.
Warp destination of Fairy Moths is usually around where you are heading, so you might as well move toward the center of the map when they are about to warp. If you are heading to the corner of the map, they are likely to appear in the corner of the map, where your attack cannot reach them.